Pool Decks: Why Concrete Reigns Supreme for Your Home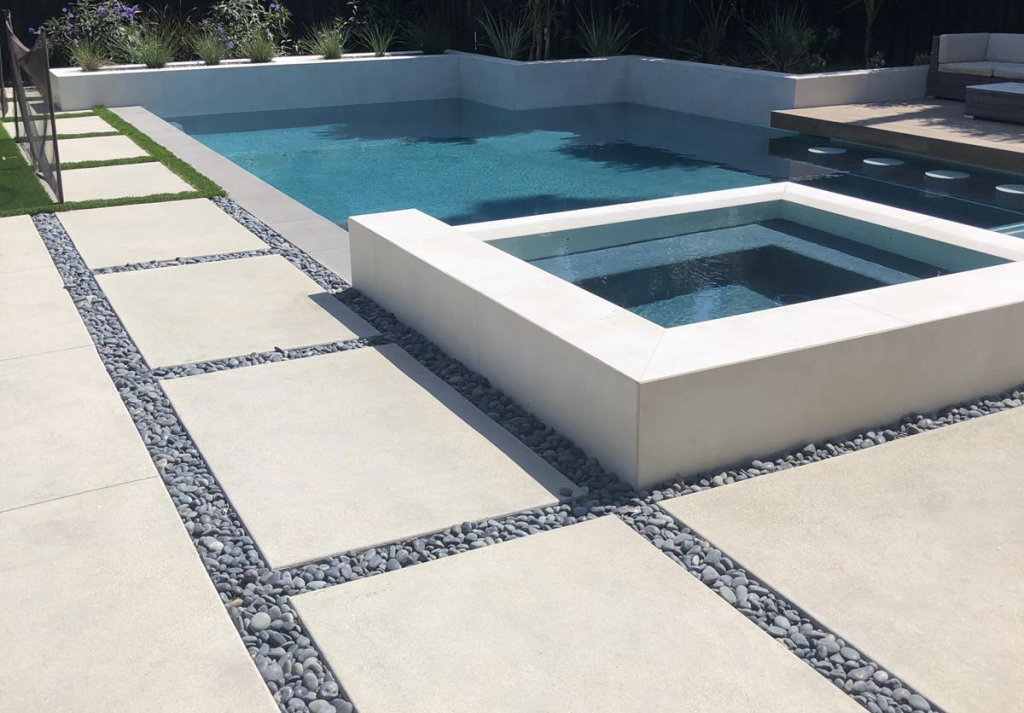 If you're in the market for a new pool deck, you may be wondering which material is the best fit for your needs. While there are several options available, we believe that concrete is the superior choice for several reasons. Here are just a few of the benefits of choosing a concrete pool deck:
Durability: Concrete is highly durable and can withstand heavy foot traffic, harsh weather conditions, and pool chemicals. Unlike wood, which can rot, decay, and become damaged by insects, concrete will remain in good condition for years to come. Additionally, concrete is less prone to cracking or warping than other materials, which means you won't have to worry about costly repairs down the line.
Low maintenance: Compared to other materials, concrete is low maintenance. You won't have to worry about sanding, sealing, or staining your pool deck every few years. Instead, all you need to do is clean it occasionally and apply a coat of sealer every few years to keep it looking like new.
Customizable: Concrete pool decks can be customized to match the aesthetic of your home and outdoor space. With a variety of colors and patterns to choose from, you can create a one-of-a-kind look that complements your personal style. Additionally, you can add features like stamped concrete or acid stains to create a unique texture or design.
Safe: Concrete pool decks are slip-resistant, which means you can enjoy your pool without worrying about falling or slipping. Additionally, concrete is non-combustible, which means it won't catch on fire if embers from a grill or fire pit fall onto the surface.
Cost-effective: Concrete is an affordable option compared to other materials like wood or natural stone. It's also easy to install, which means you can get your pool deck up and running quickly without spending a lot of money.
In conclusion, a concrete pool deck is a smart investment for any homeowner. With its durability, low maintenance, customization options, safety features, and cost-effectiveness, it's easy to see why so many people choose concrete for their pool decks. Contact a professional today to learn more about how concrete can transform your outdoor space.
Give us a call at (323) 329-7068 , send an email to [email protected] , or submit our contact form online – whatever works best for you! Let's get in touch and start today!